Daily Diary – June 15th 2023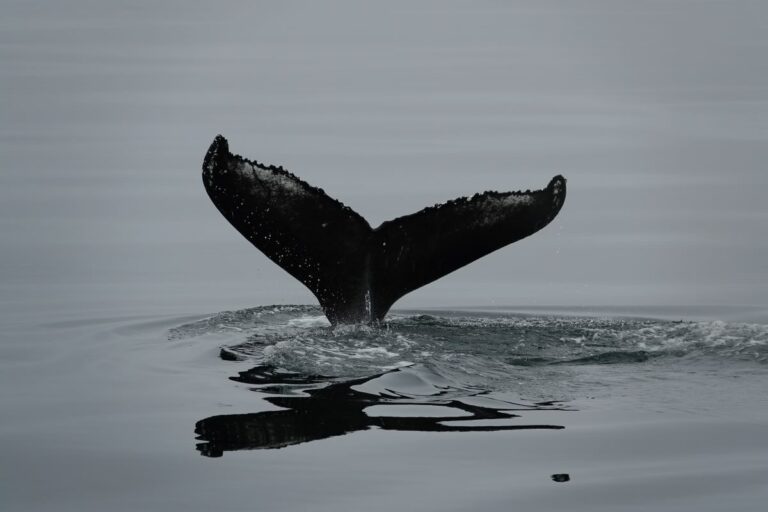 Daily diary of whale watching from Reykjavik Old Harbour, on the yacht Amelia Rose, on June 15th 2023
The weather was unbelievably good. It was warm, sunny and the visibility was 100%.
The sea was calm as a lake so no whales could hide from us behind the waves. Very soon we encountered two humpbacks, possibly a mother and her calf. We stayed with them for some time and then we decided to cruise around the bay to look for more species.
We then found a pod of very playful dolphins who were swimming so close to us that we could study every detail of their bodies and identify individuals. After some time we spotted some minke whales so we started following them.
One of the minke whales came so close to the ship, which is unusual as minke whales are often shy but this one was no more than 10 meters from the boat. Finally, we started heading back to the harbour but on our way back we stopped to see the original two humpbacks again. One of them showed us a goodbye tail and then we continued our journey to the harbour.
We saw a few puffins around the islands before we entered the harbour, as well as many out feeding in the fishing grounds.
Here are some of the animals we saw today.
Minke whales
White beaked dolphins
Puffins
Fulmars
Arctic terns
Kittiwakes