Daily Diary – June 30th 2023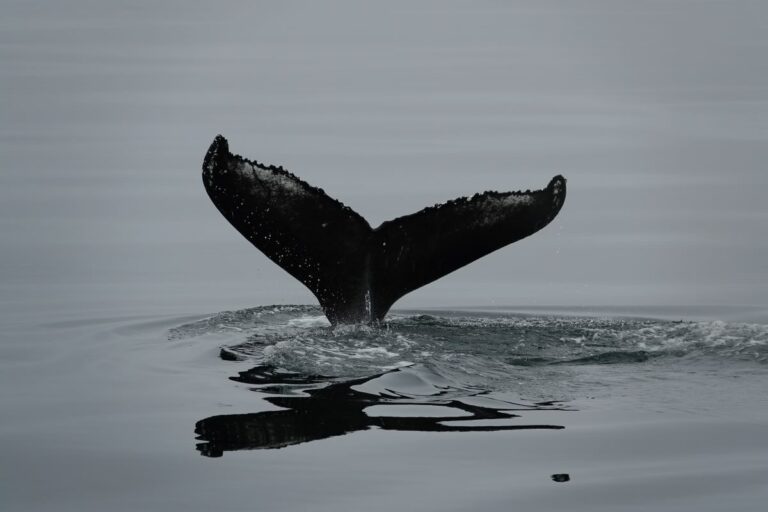 Daily diary of whale watching from Reykjavik Old Harbour, on the yacht Amelia Rose, on June 30th 2023 – written by Lucky.
After a few days with big swells the ocean had calmed right down, so we set out from Reykjavik Old Harbour to go whale watching on our yacht Amelia Rose. Though a little grey out the visibility was good, and we saw some blows from large whales out in the distance.
We headed over and came across a couple of minke whales feeding, with a lot of birds flying around them including the arctic terns – the bird that see the most daylight of any animal as they follow the sun all year.
After a while continued out on our search for humpback whales and eventually saw a great blow in the distance. When we got closer we could see it was definitely a humpback and then we saw it dive, showing us its tail flukes.
It was very relaxed and didn't seem at all bothered by our presence which is really important to us!
We headed home and saw a huge amount of puffins flying in and out, some with fish in their beaks so evidently they have hatched their pufflings now!
Here are some of the animals we saw today.
Puffins
Northern Gannets
Arctic terns