Northern Lights in Iceland January 2020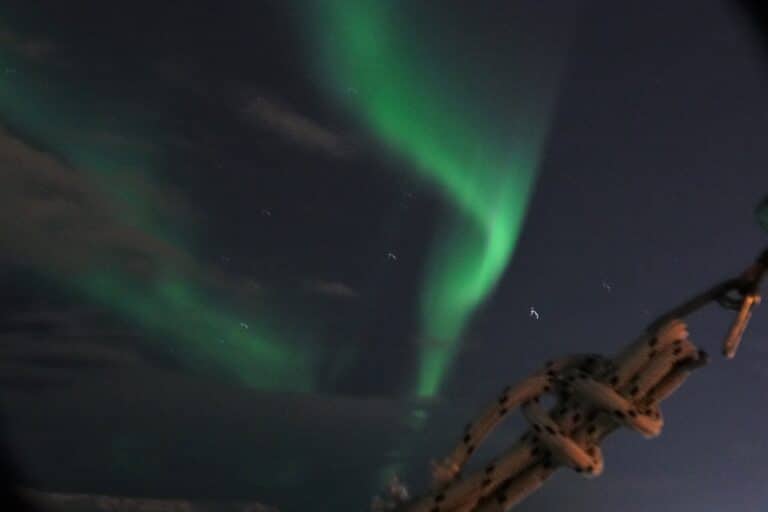 Northern Lights in Iceland – luxury yacht trip from Reykjavik
Forecast 60% low cloud cover, 50% high cloud cover 4/9 KP index
Despite there being more cloud cover than we ideally would like it was due to clear and everything else seemed perfect for a night out searching for the aurora borealis on the yacht Amelia Rose. A calm sea, lots of solar activity, not too windy. So with that we set off from Reykjavik city center – at the old harbor with a promise of some of that cloud thinning and then clearing throughout the trip.
Our crew made sure everyone was nice and warm inside, with blankets and ponchos to snuggle up with and plenty of hot drinks whilst we set out past the islands Akurey and Engey to one of our favorite places to view the northern lights. As we looked back at Reykjavik we could see fireworks going off all over the city, it being the last day of Christmas here, Þrettádinn, the thirteenth day. Whilst the crew educated the customers about Icelandic Christmas traditions the captain kept a trained eye on the skies and the solar activity forecasts for the aurora. 
The sea was perfectly calm, and we could only faintly hear the waves breaking on the island shores in the distance. Whilst we waited for the skies to clear and the northern lights to show up we got to know our passengers and talked more about the culture and history of Iceland, especially involving the sea and the islands around us. The whole time the captain was watching the information being collected by NASA, monitoring solar flares, solar wind speed and depth. It was frustrating to know that behind the bank of cloud above us must have been an incredible dancing aurora, no doubt in many colors. The northern lights were showing off but we just couldn't see them.  
Eventually, the cloud thinned enough for us to see a bold green stripe across the skies even through them. It was more than an arc, and no doubt the thicker parts of the cloud were hiding a full corona aurora display. Despite us finding the lights, in the end, they weren't the best display so we decided to give people a free return ticket, valid for three years, to give them another chance to see the incredible northern lights in all their glory.  
We headed back into Reykjavik harbor having had a lovely evening out on the water despite the lights not being as bright as we hoped, we were just unlucky with the clouds. As with so many natural wonders of the world, it is out of our hands, and we are delighted when we can show them to people. We hope anyone who joined us for this trip enjoyed themselves and we hope to have you back on board the luxury yacht Amelia Rose at some point soon, be it for the northern lights or to see the wonderful wildlife here.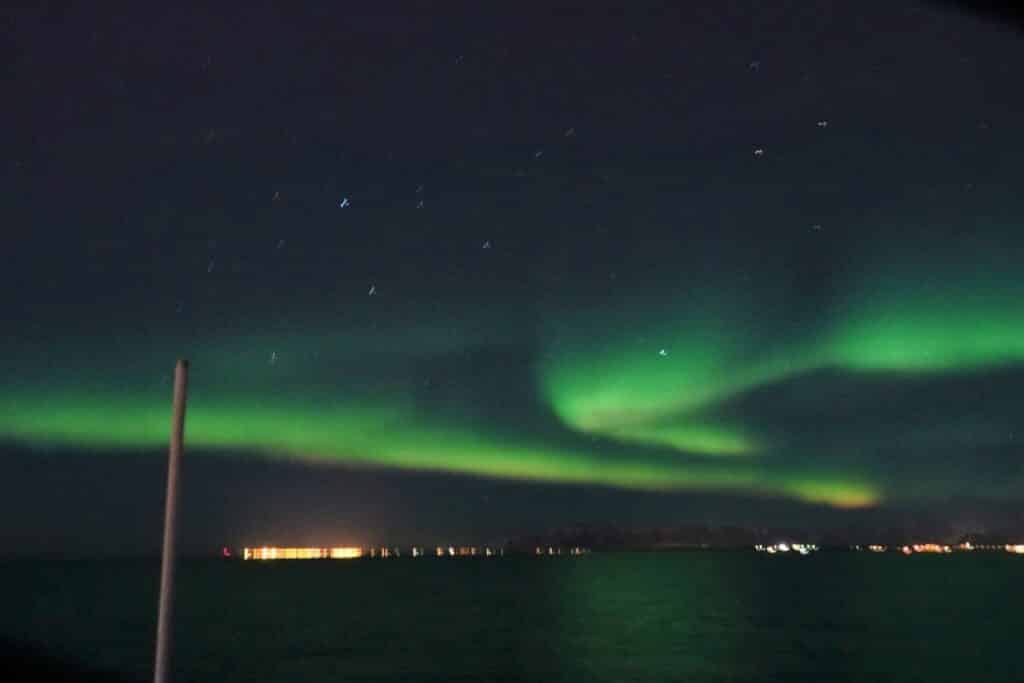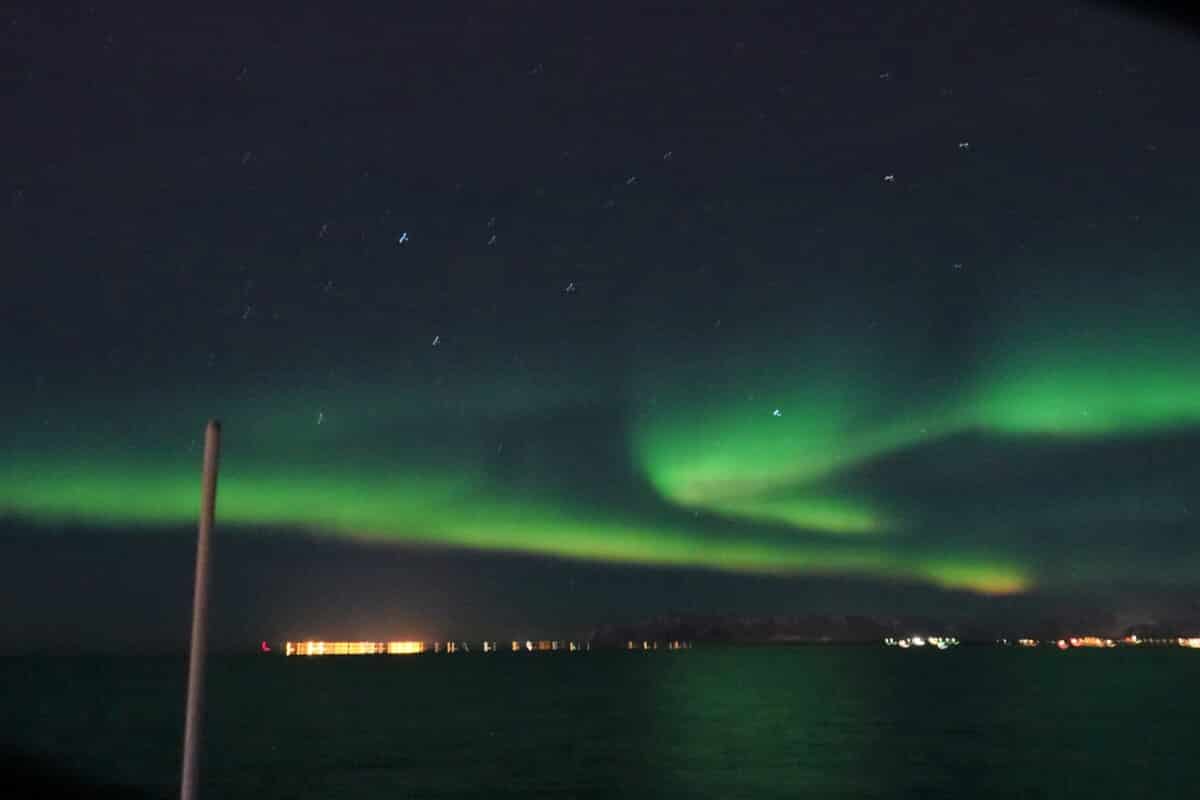 To learn more about the aurora we recommend this website.