15 things you must pack for Iceland – and what to leave at home.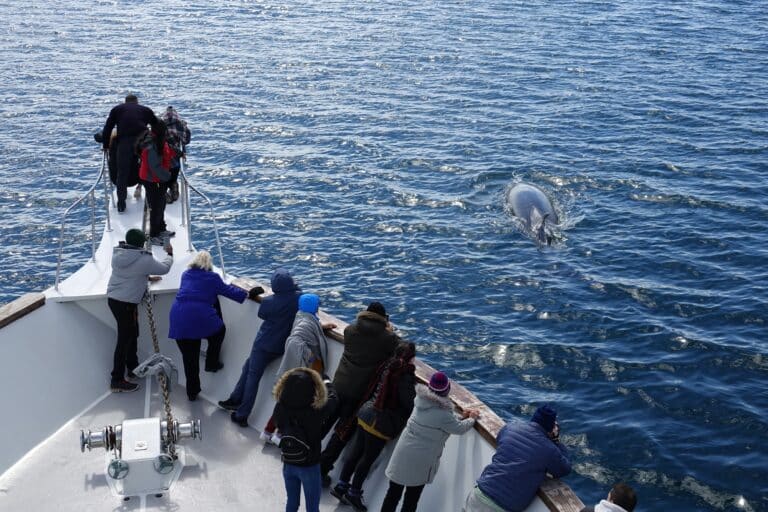 When you pack for Iceland you'll probably have a look at our weather forecasts…truthfully it's better to go by the old adage, 'If you don't like the weather in Iceland wait five minutes!'
By Lucky Byfleet
What to pack for Icelandic holidays might seem a struggle, you might wake up to blinding sunshine only for it to hail as you wait at the bus stop, before it being a blustery but bright day overall. Choosing what to bring is important even if you are just having a city break, but even more so if you are planning on doing some highland hikes, waterfall visiting, or whale watching. Stay warm and dry with our top tips on what clothes to pack for Iceland.
This is our list of what to pack for Iceland whatever time of year you visit. However don't stress too much – 370,000 people live here all year round, so we have everything you'll need. In fact, the quality may be better than that you can buy at home – Icelandic wool is famously durable and warm, and, if our coats say they are wind and waterproof they really, really are.
Rainproof/windproof jacket. Unless you are only staying in the city it needs to be fully waterproof, not just showerproof. The windchill here can be bitter if it comes from the North, so a good coat is crucial.
Proper walking boots. If you do a glacier hike you will be supplied with the correct footwear, but even for normal hikes it's worth investing in some sturdy boots. If you are coming to Iceland you are probably the adventurous type, so invest if you don't already have them.
Socks. Really warm woollen socks to go with your boots. Especially useful if you are Snorkelling at Silfra or going on a hike. Cold, wet feet are no fun.
Small Hiking Backpack. Useful for day trips, trips to the pool, overnight accommodation etc.
Waterproof trousers. If you are only staying in the city these aren't crucial, but you'll be surprised how often you use them! Sideways rain is a common occurrence here.
Thin wool jumper and/or a fleece jacket. This must fit under the raincoat, staying warm in Iceland is all about wearing multiple layers of clothing.
Swimwear. The spas in Iceland are famous, but even our local swimming pools are worth a visit. Unlike pools in the UK, each has hot pots for sitting and warming up after a long day hiking. There are also countless natural geothermal hot springs to plunge into, so pack a travel towel for them if you have one – but you can always rent full-size towels and swimwear at pools if you need them.
Sunglasses. In summer it's sunny and in winter there can be glare from the snow, and all year there is glare from the water if you go whale watching.
Beanie hat, gloves, neck warmer. Beanies stay on in the strongest wind, and choose round scarves and neck gaiters (like Buffs) over a scarf that flaps about wildly in the wind.
A practical going out outfit. Whilst we have gorgeous restaurants and bars here Iceland is very laid back when it comes to dress codes. Bring one smart casual outfit, but remember that it may still be cold and windy on your night out. (It doesn't stop Icelanders from partying so it shouldn't stop you!) As such floaty dresses and stiletto heels will be more frustrating than flattering. For the gents as long as you aren't wearing trainers even the most exclusive bars will let you in!
What to Pack for Iceland in Winter (or for highland trips)
Thermal Underwear. Even in summer people often wear thermal pants, especially if they will be outside all day. In winter full thermals are a necessity. Choose good brands that use merino wool and fit you well.
Winter Coat. A large, windproof, extremely insulated coat will be your best friend. Whilst it's a hassle when the wind drops and the sun shines, you will appreciate it when it starts randomly snowing. Don't forget it if you are going out on a boat – it's always colder on the water.
Ice Grips. The centre of Reykjavik has geothermically heated streets, but anywhere else, these are brilliant, especially if you aren't used to walking on ice. You don't need crampons except for glaciers and winter hikes, normal spiked rubber shoe covers will do nicely. If you can't find them at home don't worry; they sell them everywhere – even in supermarkets here.
What to Pack for Iceland in Summer
Sleep Mask. Make the most of the midnight sun and go on for a hike at 11 pm! If that's not you thing fear not; all hotel rooms have blackout curtains. However if you are a really light sleeper, or want to doze off on long bus journeys bring an eye mask.
Insect Repellent. Contrary to popular belief we have midges! Thankfully only in certain areas, like Myvatn, but insect repellent or fly nets can be useful.
What Not to Pack for Iceland
Horse Riding Gear. Any riding gear that's been used outside of Iceland cannot be used here as it may bring a disease to our beloved horses that they don't have the required immunity. If you go riding here everything will be supplied.
Water. Bring a reusable bottle or buy one here and go to town on our straight-from-the-glacier delicious tap water. It's better than Evian. Treat yourself and save the environment.
One use hand warming packs. Please don't bring these. During winter they are dropped everywhere. As well as being terrible for the environment, they don't last long, and are really expensive! Iceland is warmer than a lot of the US in winter thanks to the gulf stream. Wrap up before you leave the hotel, eat a proper meal, you don't need to hurt our beautiful nature with this rubbish!
Notes on drone use in Iceland;
It is up to you if you want to use your luggage space before packing one. The Icelandic Transport Authority has a whole page on the restrictions. They can disturb nesting birds and irritate other people trying to enjoy the tranquility of the Icelandic countryside. As well as that you need a permit to fly them in most of the countries top tourist attractions – like near waterfalls, Thingvellir National Park, and Black sand beach. So if you are serious about using them then plan ahead, and if not use the extra baggage space memory cards for all those awesome photos you will take from your camera!
---
We hope this article has helped you work out what to pack for Iceland. Always remember, we live here all year long, and Icelanders are known for being super friendly. So when it's time to pack for Icelandic adventures don't stress too much, we will always try to help you out!