Whale Watching tours in Iceland – Why Do We Cancel Tours?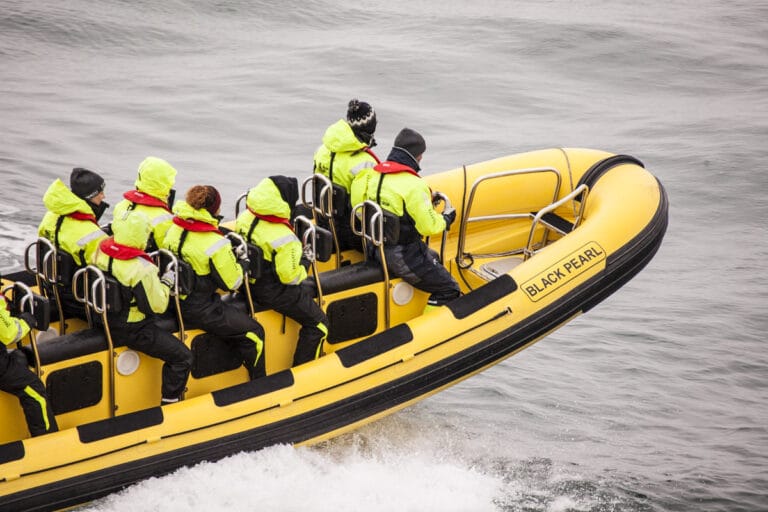 At Sea Trips Reykjavík, we take great pride in showcasing the breathtaking wildlife and natural wonders of Iceland to travelers from around the world. However, there are times when we must make the difficult decision to cancel our whale watching tours in Iceland, a choice we do not take lightly. This decision impacts not only our livelihood but also our deep love for the sea, as many of us come from seafaring families with a strong connection to the ocean.
Why do we cancel tours? What does bad weather mean?
When whale watching tours in Iceland are canceled, it is typically due to adverse weather conditions, and in particular, the state of the waves. The behavior of the waves is influenced significantly by the direction of the wind. If the wind is blowing from the West, it tends to create larger and more turbulent waves. Conversely, when the wind originates from the East, the presence of land in that direction often results in calmer seas.
Whale watching tours in Iceland – But the other company is going!
One common question that arises when we cancel a tour is, "Why is another company proceeding with their tour?" The answer lies in the fact that each tour company operates with different boats and safety limits. While our priority is unquestionably your safety, we also value your comfort. Our vessels are well-equipped to handle substantial waves, but we are committed to ensuring that our passengers do not endure a miserable bout of seasickness during their holiday.
It's essential to understand that various tour operators base their decisions on weather and wave predictions, taking into account factors such as their crew's expertise and their boat's capabilities. Since weather prediction is not always an exact science, different companies may reach different conclusions. If we have to cancel a tour, we offer you the choice of either a refund or the option to reschedule with us. If you prefer to explore other options, you can request a refund and then explore alternative tour providers.
Why is the yacht going but the speedboat is cancelled?
Now, let's delve into why sometimes our yacht sets sail while the speedboats tours are canceled. The key factor here is the sea's condition. Speedboats, due to their smaller size and rapid speed, require calmer seas for safe operation. When waves reach a certain height, it can become unsafe for speedboats that skim along the surface. In contrast, larger and slower ships, like our yacht, have the capacity to power through moderate waves, ensuring a safe and comfortable experience for everyone on board.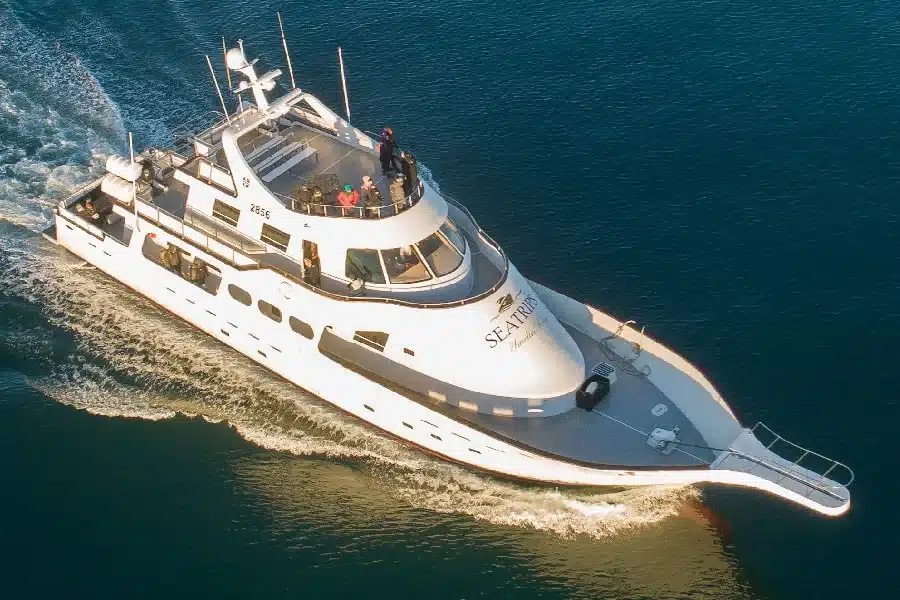 But the weather looks great in Reykjavik Harbour, the sea is so calm!
You might wonder why the weather seems perfectly pleasant in Reykjavik Harbour, yet tours are canceled. The answer lies in the purpose of a harbor itself. Harbors are designed to shield ships within their confines from the often harsh conditions outside. You'll notice sturdy stone walls strategically placed to mitigate the impact of waves. Reykjavik benefits from a combination of natural defenses, including the surrounding islands, and man-made structures. While the harbor may offer calm waters, the areas where we typically seek out whales are located well beyond the harbor's protection. As a result, the sea conditions in those regions can be considerably rougher than those within Reykjavik Harbour.
Where can I see the weather forecast?
To stay informed about the weather forecast, you can refer to our national weather service's English language page. The forecast is specifically set for the bay of Faxafloi, where we embark on our tours, and it places a particular emphasis on wind conditions, which are of utmost importance to us in ensuring your safety and comfort.
Why Do We Cancel Northern Lights Boat Tours? Ensuring a Memorable Experience
ou might be wondering why we occasionally cancel our Northern Lights boat tours. The answer lies in our commitment to providing you with the best possible experience, and that begins with carefully monitoring the aurora forecast before each tour.
We understand that witnessing the Northern Lights is a magical and sought-after experience during your time in Iceland. To enhance your chances of catching a glimpse of this awe-inspiring natural phenomenon, we rely on aurora forecasts. These forecasts help us determine the likelihood of Northern Lights activity in the area for a given night.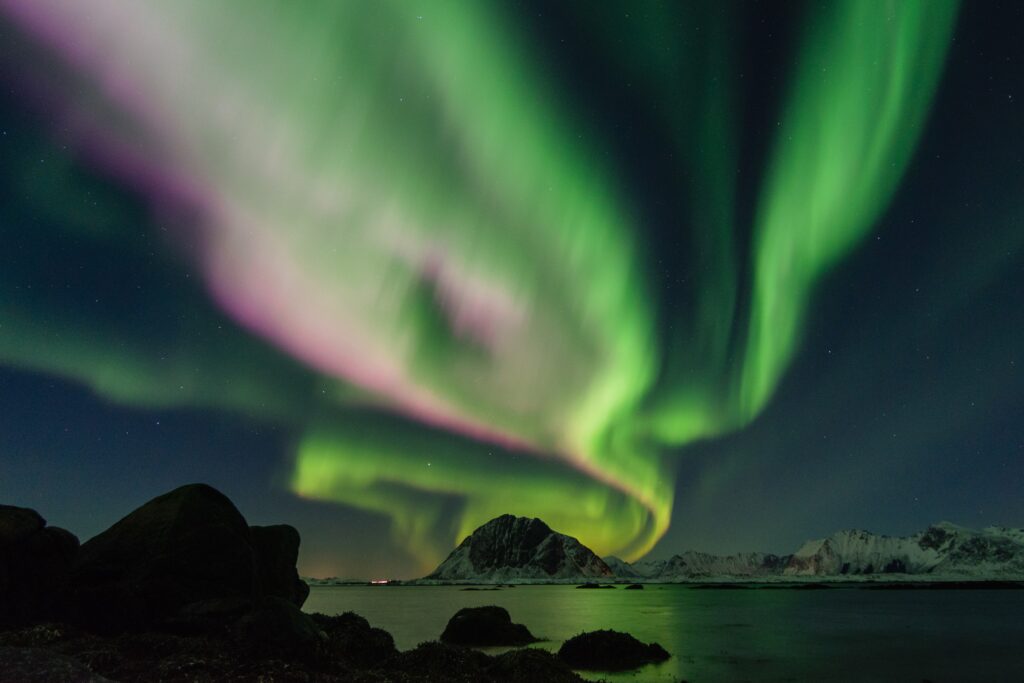 Our goal is to ensure that your Northern Lights boat tour is a memorable and captivating adventure. If we assess that there is minimal to no Northern Lights activity in the region or if the skies are heavily overcast, we may make the tough decision to cancel the tour. We do this with your best interests at heart, as we do not want to waste your valuable time and resources on a tour with limited or no Northern Lights visibility.
However, please rest assured that your adventure with us is not over if you don't get to witness the Northern Lights on the scheduled tour night. We offer you the opportunity to return for another Northern Lights boat tour free of charge. This way, you have another chance to experience the Northern Lights when conditions are more favorable, ensuring that your Iceland journey remains a cherished memory.
Our commitment to your satisfaction and the desire to provide you with the most extraordinary experiences in Iceland guide our decision-making process. We appreciate your understanding and look forward to creating unforgettable memories with you under the Northern Lights.