Can you see the Northern Lights…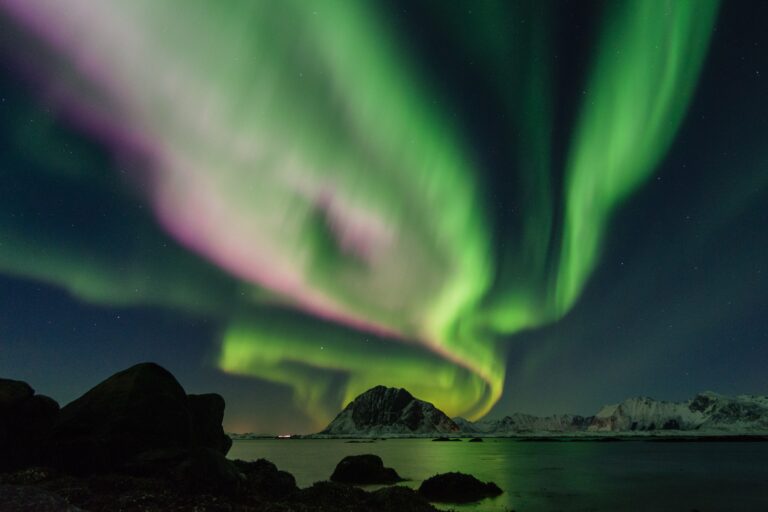 Can you see the Northern Lights with the naked eye?
Yes. If the Northern Lights are strong enough you can see them with your naked eye. However, most photographs of the Northern Lights are taken with special camera setups, and at least a long shutter speed. So the lights almost always look more dramatic in photographs, but the majesty of the moment as you gaze up at the aurora shimmering above you cannot fully be described even in the most incredible photo. Maybe it is time just to put your phone away and enjoy the moment!
Can you see the Northern Lights in Iceland?
Absolutely, Iceland is one of the top places in the world to see the Northern Lights. During the aurora season, we go out on our superyacht whenever the forecast is good. Have a look at our combined whale watching and aurora tours here.
Can you see the Northern Lights in Reykjavik?
Yes. If the aurora is bright enough you can see it from your window in the city, however, it will always look best when there is less light pollution. As our capital city is quite small it doesn't create much light pollution but it is worth going out of it.
If you don't have a car you can walk, scooter, cycle, or bus out to Grótta, a lighthouse on a peninsular to the west of Reykjavik. If you have a car but want to stay close to the city why not try the gorgeous forested park of Heiðmörk?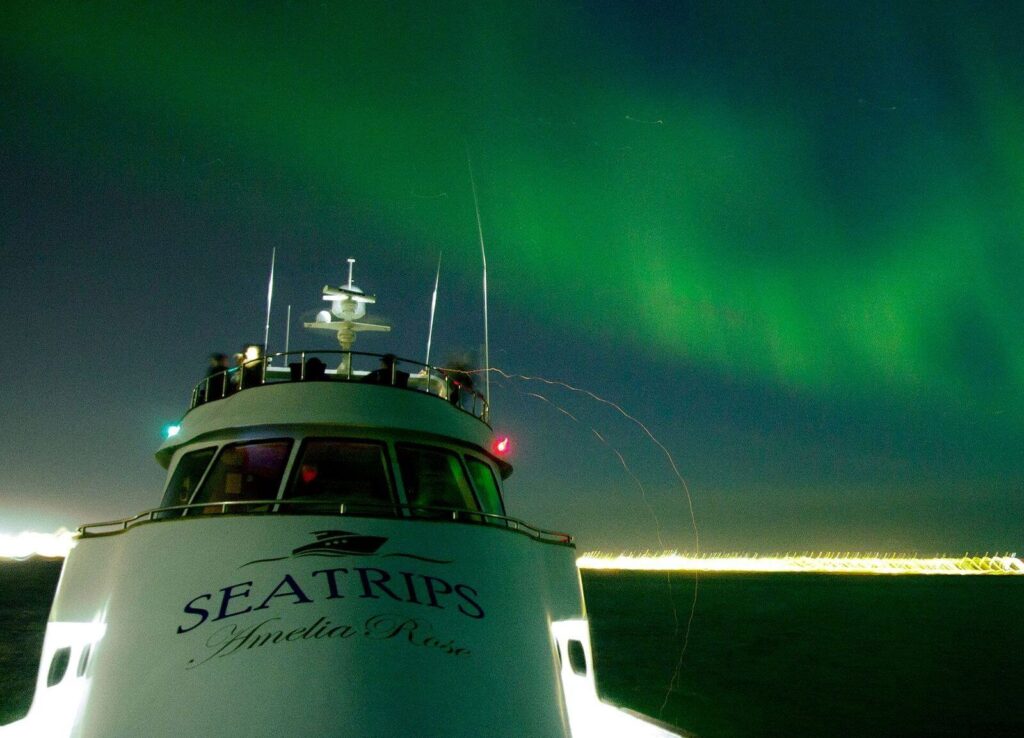 Can you see the Northern Lights in Iceland in May, June, or July?
No. I am really sorry but we are busy enjoying the splendor of the midnight sun, and the lights are not bright enough to outshine the sun. But it is puffin season so be sure to go and see these colorful characters in their breeding plumage. We run tours to the islands just outside Reykjavik where they have their colonies.
Can you see the Northern Lights in Iceland in April and August?
Great question, the answer is maybe. At the beginning of April and the End of August, there is just enough nighttime to sometimes be able to see the Aurora. However, many tour companies are not operating during that time. You have to be super lucky with the weather and the Northern Lights forecast. Fingers crossed!
Can you see the Northern Lights in Iceland in September, October, November, December, January, February, and March?
Absolutely! This is the aurora season in Iceland. Come and play! Now, if you want to know those things you simply must pack – and what to leave at home read this.