Daily Diary – July 16th 2023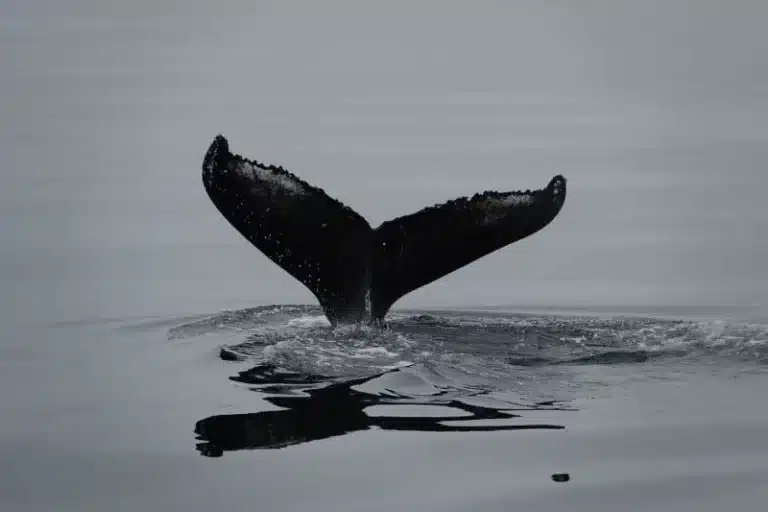 Daily diary of whale watching from Reykjavik Old Harbour, on the yacht Amelia Rose, on July 16th 2023 – written by Lucky.
It was a windy and overcast but bright day as we set out from the old harbour in Reykjavik to look for whales in Faxafloi.
There was a quite a bit of swell but it was absolutely worth it because not long after reaching open water a pod of dolphins came right up to the ship. They were super curious and played with us for a long time, zooming effortlessly through the waves.
After having hung out with them for a while we carried on further out and saw a couple of minke whales in the area, they were tricky to see as they were so fast but still a joy.
Finally we saw some great big blows and we knew we had found humpback whales. The were rolling on their backs and slapping their pectoral fins on the ocean. It was wonderful to see.
The sun even came out and the trip back was far more summery than it had been when we left.
Here are some of the animals we saw today.
White beaked dolphins
Fulmars
Arctic terns
Kittiwakes