Daily Diary – July 1st 2023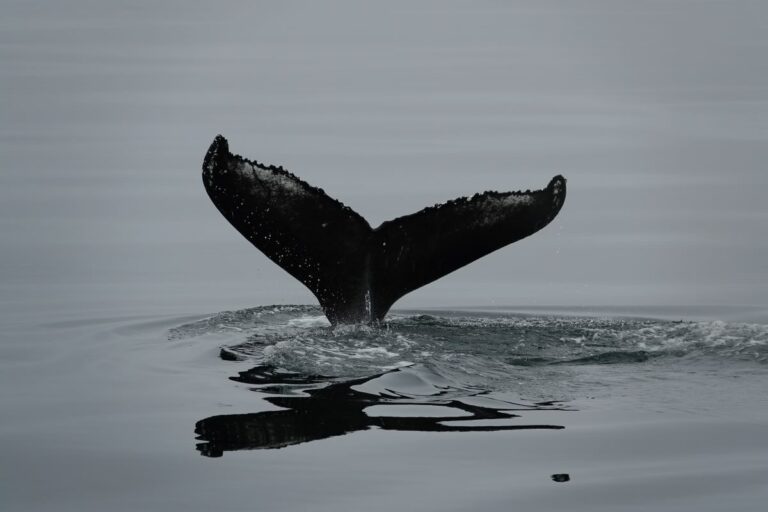 Daily diary of whale watching from Reykjavik Old Harbour, on the yacht Amelia Rose, on July 1st 2023.
A bright sunny morning turned grey throughout the day but the wind was still and the seas calm as we set out to look for whales in Faxafloi harbour today.
We saw a few puffins and arctic terns on our way out, and after about an hour saw a large blow – it could only be a humpback whale!
It was about 20 minutes away so we dressed up in warm clothing and got closer, only to find there was actually one humpback whale and two minke whales there. We stayed in the area allowing them to surface around us, the humpback came really close to the front starboard side of the ship, maybe 20m away!
After a while, we moved over to another humpback whale found by another boat and when it dived it showed us its gorgeous tail which we use to identify individuals.
We headed home and stopped off to see a huge area of puffins bobbing about on the waves.
Minke whales
Puffins
Fulmars
Arctic terns
Kittiwakes