Want to drive the Iceland Ring Road?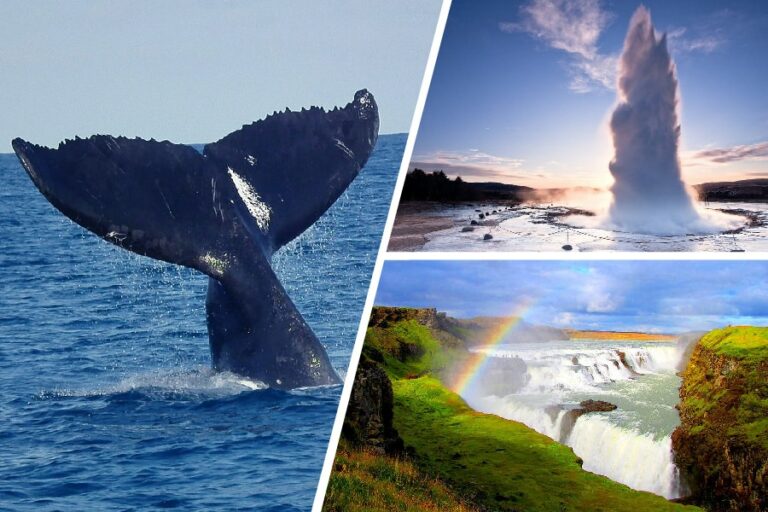 By Lucky Byfleet
With our small population and mountainous terrain, we don't have a huge about of roads in Iceland, but the ones we do have are epic. Sweeping landscapes, tunnels through mountains, and glorious waterfalls litter the country, and one of the best ways to see them is on the iconic Route 1, Iceland's ring road.
How much time does driving the ring road take?
Theoretically, you can complete the ring road in about 15 – 17 hours, but we really don't recommend this. Even in a long weekend your time would be better spent enjoying one area, like the stunning Westfjords or the Golden Circle. In order to drive the ring road you need at least a week, and if you have longer then so much the better!
There are some things to bear in mind when planning your trip;
The weather in Iceland is crazily changeable, we frequently go from sunbathing at breakfast to eating lunch in a snowstorm, so despite the speed limit on the majority of the road being 90kph (50kph in residential areas), you may have to travel a lot slower, even in summer!
In winter especially, the weather in the north can seem like a different country to Reykjavik, which is normally milder and less snowy. Sometimes the roads – even the ring road – can be closed totally. Be sure to check out www.road.is, www.safetravel.is, and www.vedur.is before you leave your accommodation, and several times throughout the day won't hurt.
Some places you may want to visit might not be directly accessible from the ring road, and just because a hike is short in distance doesn't mean it will be short in time. You don't want to be rushed. Then there are entire, gorgeous, regions that are nowhere near the ring road at all. Towns and petrol stations are spread out, and many shops don't have long opening hours. Be sure to fuel up and plan ahead for food, as well as checking the opening times for non-natural attractions like spas and museums.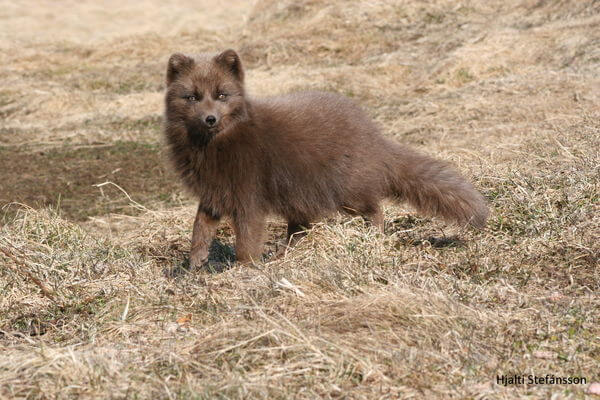 Is your vehicle the correct type for the route you plan? Whilst the ring road, Route 1, is suitable for all vehicles you'll need spiked tires in winter, and the centre of the interior of the country is largely impassable for most of the year. This area is called the Highlands and the roads on it – called F roads – can be very challenging to drive on. A 4×4 is required and most rental companies only allow a couple of specific vehicles to drive on them. Even if you have the right vehicle then think twice about going over the top; the road is very bumpy and sometimes you may have to cross rivers!
To learn how to cross a river have a look at this great guide from Arctic Trucks.
If you are interested in visiting the highlands why no book a tour with Iceland Discover? They are our sister company and will take great care of you, whilst taking all of the stress out of visiting the highlands.
How long is the Ring Road?
The most basic route around the ring road, with no detours to look at awesome waterfalls, or hike, is just over 1300km, but if you are here on holiday you'll want to stop and look around. One of the most popular detours is along the Snaefellsnes peninsular, in the west of the country. It is worth a trip in its own right, with a glacier on top of a volcano, stunning waterfalls, and the chance to see orca from the northern coast of it. This worthwhile detour will bring your trip up to about 1600km.
As well as weather, settlements and road conditions other factors will slow you down, not the least the incredible landscape. If you want to pull over to take photos please do not just stop in the road, even if you think it's empty! There will be a pull in shortly where it is safe for you to get out and appreciate the majesty of Iceland's landscape.
Despite the ring road being our main road it has plenty of single-lane bridges, so take it slow, and pay attention to road signs, and the central line, these will indicate if there is something up ahead.
Other things to look out for are reindeer, especially in the southeast, and sheep during the summer, as they roam freely across the landscape. Be especially aware if the sheep have lambs; if the mother is on one side of the road and the lamb is on the other they may dart across in front of you, injuring themselves, or causing you to crash.
If you do hit a sheep in Iceland please report it to the police do not just drive off!
Enjoy your time driving the ring road in Iceland. Take as long as you can, take it slow, and stock up on snacks!