August in Iceland; What you need to know.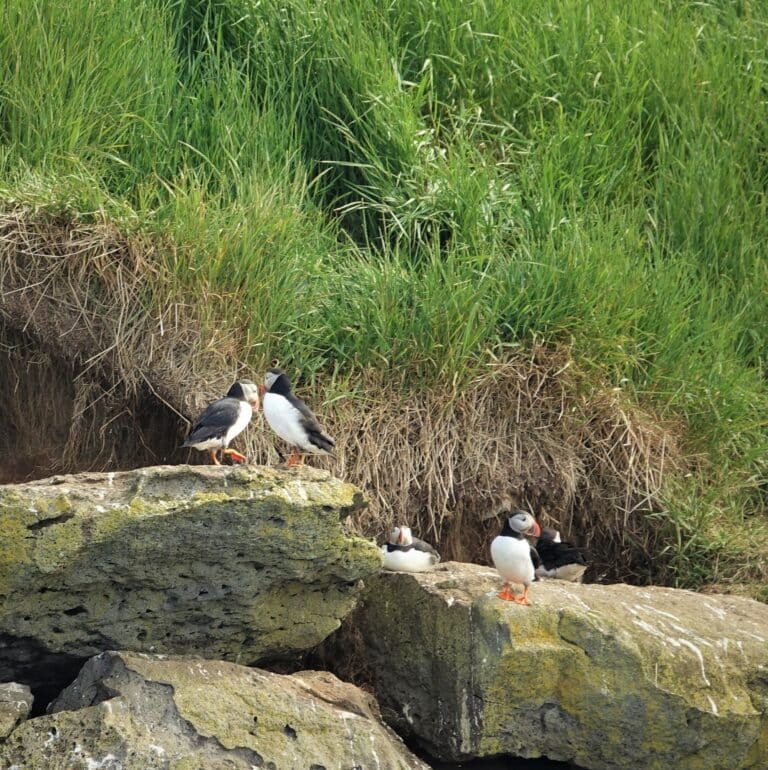 August in Iceland is the last month of summer. It's one of the most popular times to visit, with all the summer festivities in full swing. The days are long and warm, but we do have night time towards the end of it, and sometimes get great Northern Lights displays! The puffins are still here too! So in this awesome month you can go puffin watching and Northern Lights watching in the same day!
What's the weather like in August in Iceland?
In August in Iceland is wonderful. The average temperatures are about 10-15°C or 50-59°F but sometimes we can get a really hot day, 20°C! That for us is incredibly hot and everyone goes to the pools and the parks and lays around sunbathing and appreciating it. You'll see kids jumping into the waterfalls and the geothermal beach in Reykjavik will be packed. In the evenings there can still be cold winds though, so be sure to pack your coat along with your sunglasses. Why not have a look at our guide of What to pack for Iceland.

Can you see the Northern Lights in August in Iceland?
The short answer is; YES!
After the endless daylight of the summer the day/night balance returns to normal in August. But the tours normally start towards the end of the month. In order to see the Northern Lights you need three things; Clear skies, lots of solar energy, and night time. In the middle of summer we don't get all three! So we have had some fantastic displays of aurora in Reykjavik in August, and your best chance to see them is to go on a tour. At SeaTrips we study the skies carefully, so we know when to head out and where to look! Plus you get to relax on a gorgeous yacht.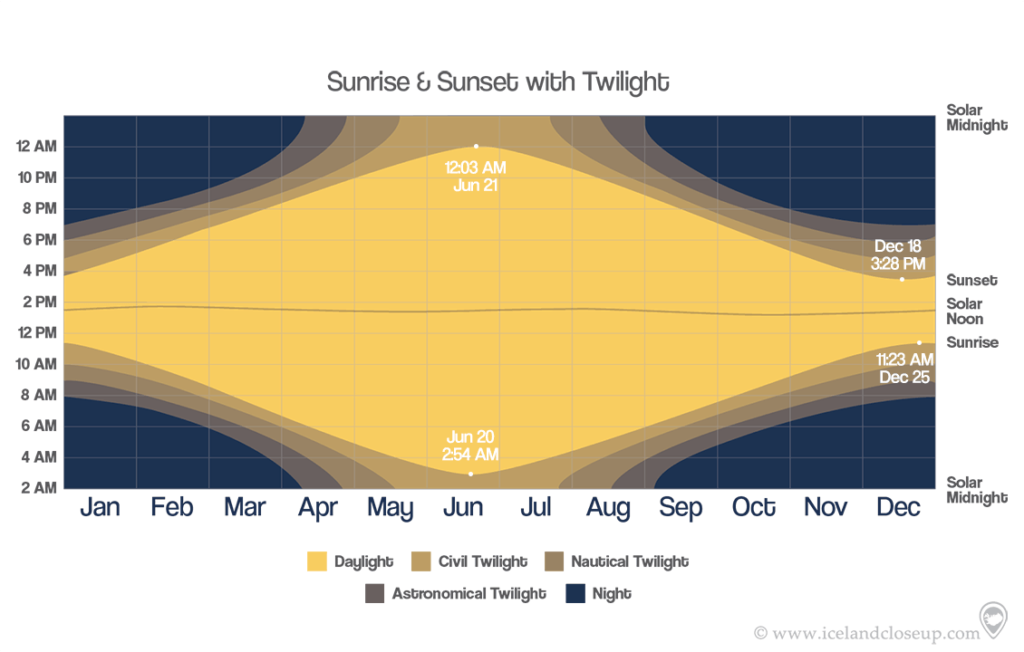 Can you see puffins in August in Iceland?
Yes! These gorgeous birds are back from their winter at sea. They come to Iceland to breed, and by August their beaks and feet are at their brightest! Learn more about puffins here. You can visit them on in Reykjavik harbour on our brilliant tours with our passionate crew.
Can you see whales and dolphins in August in Iceland?
Yes! You can see many different species of whales and dolphins all year round, but definitely in August in Iceland, and this is during of the high whale season, with breeding adults returning from their mating grounds. You can come whale watching with us on our yachts!