Daily Diary – June 27th 2023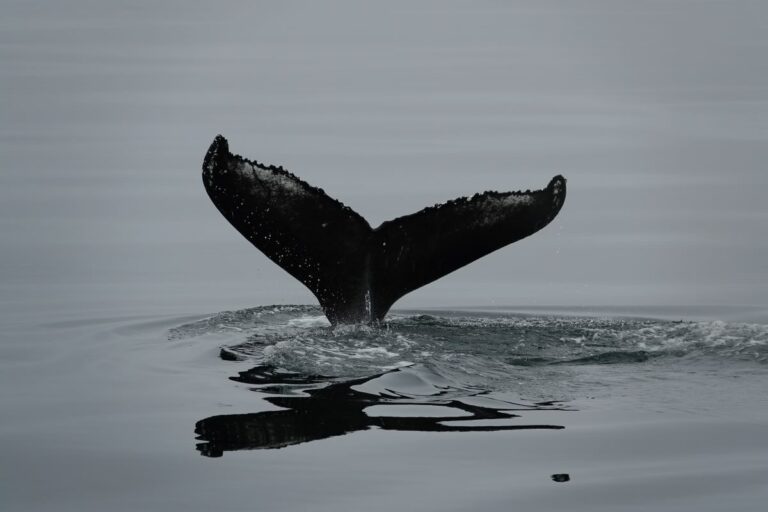 Daily diary of whale watching from Reykjavik Old Harbour, on the yacht Amelia Rose, on June 27th 2023 – written by Lucky.
The sun came out for us today between the clouds and we had a beautiful tour, we set out from Reykjavik Old Harbour into Faxafloi bay to look for whales.
First, we passed the islands that sit just off the coast of the city. Three of the islands have large puffin colonies that are currently nesting there, so we saw a lot, both bobbing around on the water and flying in lines out to the fishing grounds.
We headed out to the feeding ground where we are most likely to find whales and started searching in earnest, looking out for diving birds, fins and blow. After a while searching we saw birds diving in a group and as we made our way towards it we saw a blow amongst them. There we found a couple of minke whales feeding.
We enjoyed watching the birds and minke whales for a while and then continued our search for humpback whales. Another boat gave us the heads up that they had seen a blow so we headed in that direction and before long we saw the blow ourselves. When we got closer we could see it was definitely a humpback feeding.
It swam around us, popping up at intervals, coming close to the ship and showing us its tail! Eventually, it was time to leave but on the way home we came across a pod of white-beaked dolphins! They are always a joy see and they cavorted around the boat for some time.
It was a lovely day on the water today.
We saw these animals today.
Puffins
Northern Gannets
Arctic terns