Cloudy and overcast but the humpback whales made it an incredible day!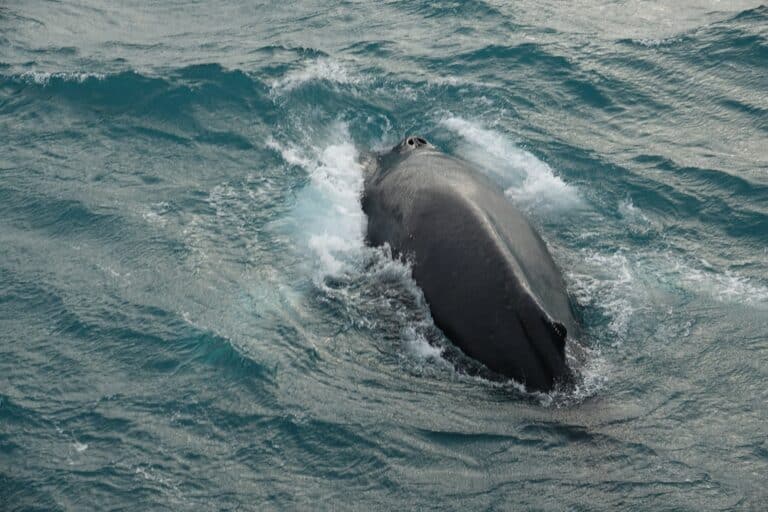 Humpback whale watching in Iceland on board our luxury yacht.
Success! As well as a huge range of sea birds we found a beautiful humpback whale! What a treat for everyone.
It was a little cloudy and overcast as we left Reykjavik harbor on our superyacht, Amelia Rose, today. Weather doesn't stop the cetaceans from surfacing, as they are mammals, and mammals breathe air,  so the animals must surface to live. However, it makes them harder to spot as we can't see as far or as clearly, the same applies to choppy water.
Our boat was built as a luxury yacht to go across the Atlantic and Pacific oceans, a little chop is nothing to her, but it makes it a little harder for us to spot any fins. Thankfully however we know these waters very well and have been whale spotting for years, so we know where to go for the best chance! So we headed south towards Keflavik and into the feeding ground, known to be a rich area. The gulf stream coming north brings with it nutrients to start the food chain and sooner or later lots of small fish will be found by our big beautiful gentle giants.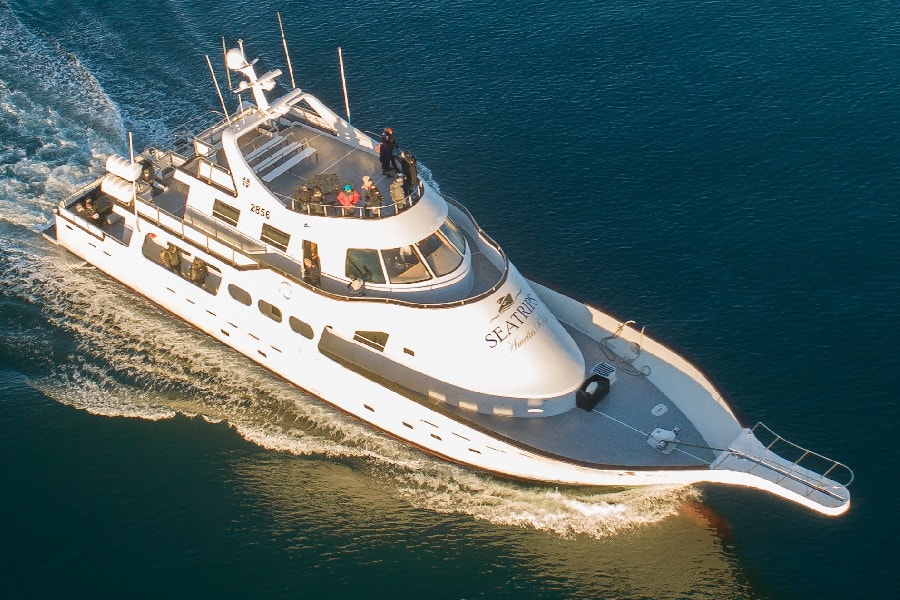 We had been on the water for the best part of an hour when we saw the blow ahead of us. It was undeniably a humpback, a large baleen whale known for its huge pectoral fins and acrobatic breaching displays. We got closer, whilst respecting the whale's space, and allowed it to approach us. As it was it chose to do so, it seemed quite a young one and, as such, was extremely curious and came right up to us.
Everyone got amazing photos and they could clearly see all its marking and tubercles on its rostrum. It was exactly the kind of up-close and personal experience everyone dreams of with whales and one lucky ( or unlucky!) customer had some whale blow over them! Despite the digestive and respiratory systems of cetaceans being totally separate their breath does smell really bad, like a fishy fart! But sometimes we use this to find them. If we can't see a whale but can smell it we start searching upwind from us.
This amazing creature spent at least half an hour with us, surfacing, resting, feeding, and returning to us, but all too soon we needed to start heading back towards Reykjavik. The wind was blowing from the North and so was bitterly cold that we all headed back inside to the cozy main saloon for a nice cup of hot chocolate… some with a cheeky shot of Baileys or Amaretto in it! Once inside our marine biologist carried on educating everyone on this amazing creature, showing slides of the photos we had taken and talked about the ocean environment as a whole. 
It gives us a real sense of joy to share these incredible creatures with our customers, often they are from land-locked places, and for some of them, this is their first time going out onto the sea! An unimaginable thought for people like us who live and breathe boats and the ocean! We came back into Reykjavik harbor on time, having had an absolutely incredible day whale watching on the yacht, and only wishing we could have spent even longer with that sweet, intelligent, and curious creature.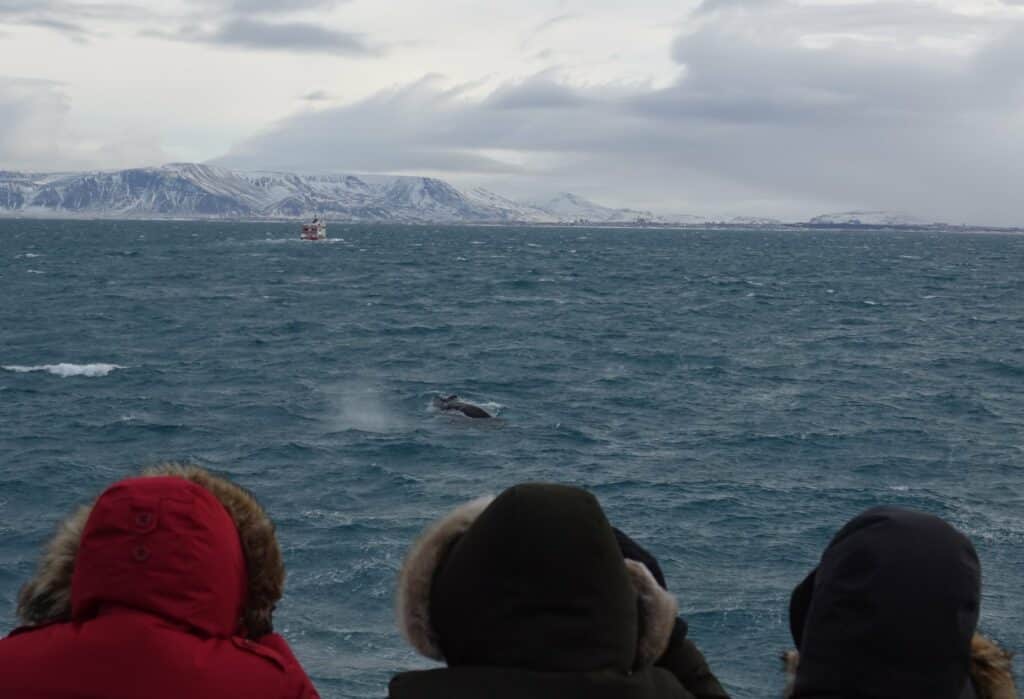 One of the many awesome websites to learn about whales is this one!