3 humpbacks investigating our whale watching yacht! Reykjavik, Iceland.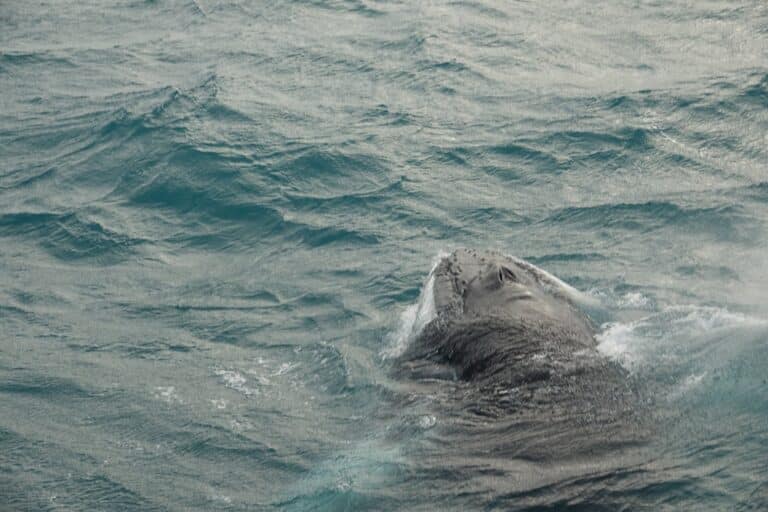 by Lucky Byfleet
Up close and personal whale watching from Reykjavik harbor, late in the season but we found 3 humpback whales! Well, they found us and came up close to investigate.
There was a swell from the west but the Amelia Rose was built to go across oceans, a few waves were no challenge to her, so we set out to find the humpbacks that we had been seeing that week. Normally, by mid October most humpback whales have migrated from Iceland to the warmer waters of the Gulf of Mexico, but possibly due to high numbers of fish like capelin there are many still feeding here, even well into November.
We met several white beaked dolphins as we headed out past the islands into the deeper water, then we saw it, a huge blow, bright white against the ocean. Almost immediately there was an other blow right next to it, and then, was it? It was! A third blow! Slowly we went closer to them, closing down the distance from about a kilometre away to only a couple of hundred metres. We watched as they turned and began to swim towards us!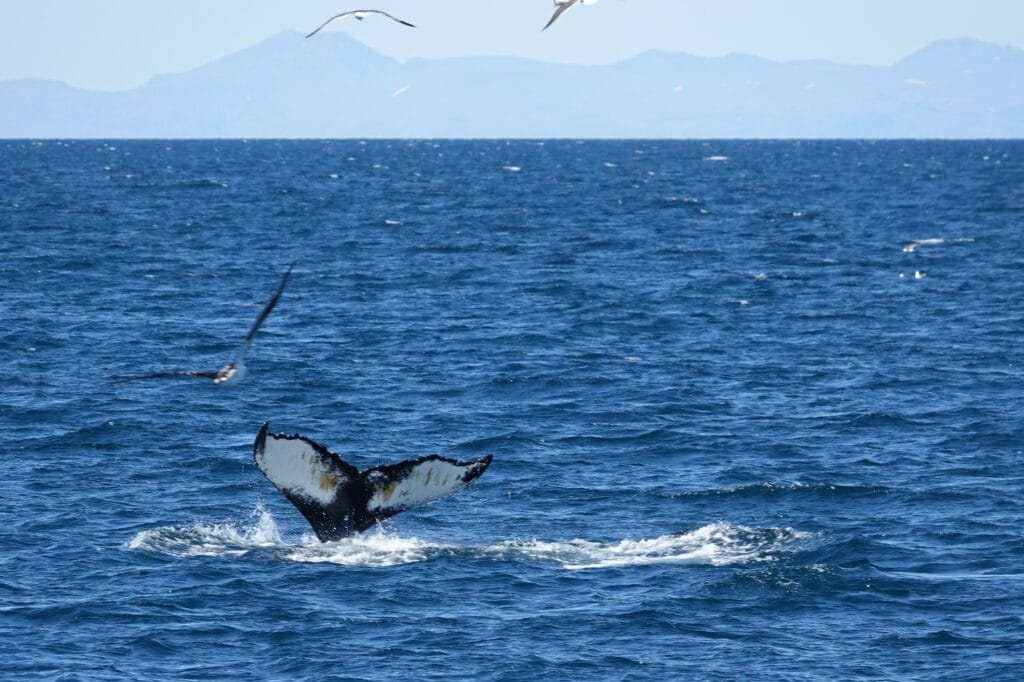 Eventually they came right up to the ship, facing us in a line, openly investigating us, then they started rolling on their sides and upsidedown, showing us their ventral pleats, and spy hopping to have a better look at us! What an incredible experience for everyone, even the crew you have seen whales thousands of times over the years.
We stayed with the humpback whales as long as we could before making our way back to the harbor. Ready to go and warm up in hot pots!
People also come here to see the bewitching northern lights, and we take people out to see them, again on our lovely super yacht Amelia Rose.
Sea Trips Reykjavik sail every day from Reykjavík Old Harbor, Iceland. Our yacht Amelia Rose was built as a superyacht in 2003 and as such is extremely comfortable and stable. However the seas often change here, and people are affected differently by the movement of the oceans. As such we have seasickness tablets available for free at the bar. We also have warm blankets and ponchos around the yacht for your comfort, though the inside of the ship is extremely warm and snug.
If you have any more questions about our ships or the trip please contact us or have a look through our FAQs.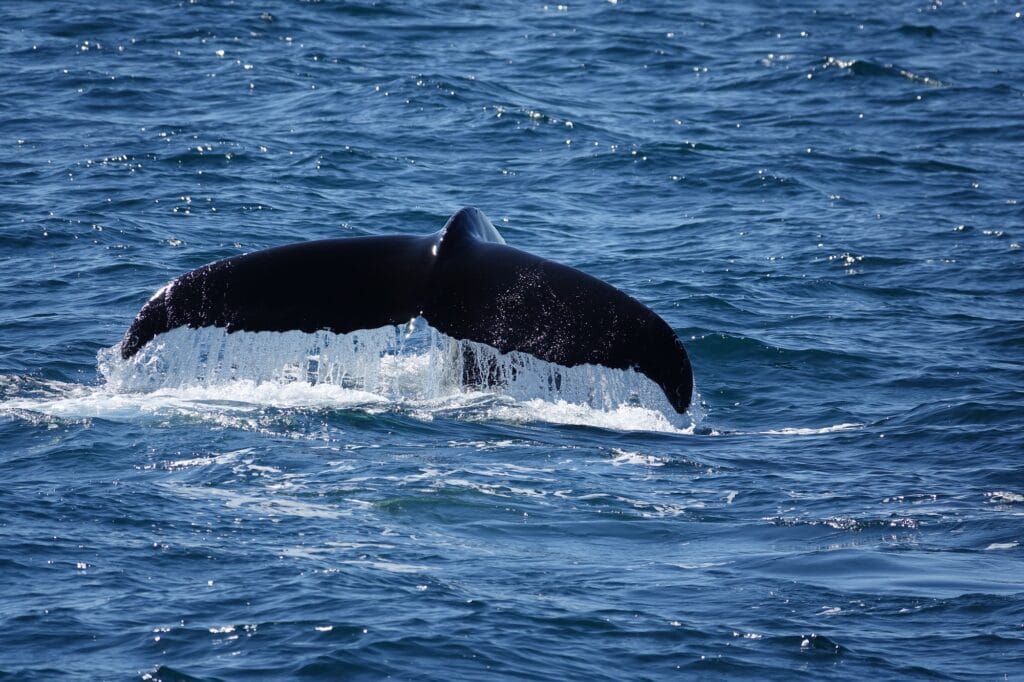 To learn more about whales why not visit www.uk.whales.org