January in Iceland; What you need to know.
January in Iceland is quiet and stunning. The nights are long and dark so we frequently see the Northern Lights light up the sky, and the gorgeous countryside is often covered in snow. Winter activities like visiting Ice Caves and snowmobiling are open, but the Christmas crowds have gone.
What's the weather like in January in Iceland?
January in Iceland is cold. The average temperature is below freezing, and there will be ice and snow underfoot, although in the centre of Reykjavik the heated pavements keep it off. The daylight hours are short, and the weather is incredibly changeable, so when you leave the hotel take everything with you, even if it looks sunny! Definitely wear your thermals. Why not have a look at our guide of What to pack for Iceland.

Can you see the Northern Lights in January in Iceland?
The short answer is; YES!
The nights are long in January so we have the chance to see the aurora. In order to see the Northern Lights you need three things; Clear skies, lots of solar energy, and night time. In the middle of summer we don't get all three! We have had some fantastic displays of aurora in Reykjavik in January, and although if they are really strong you can sometimes see them in the city itself, your best chance to see them is to go on a tour. At SeaTrips we study the skies carefully, so we know when to head out and where to look! Plus you get to relax on a gorgeous yacht.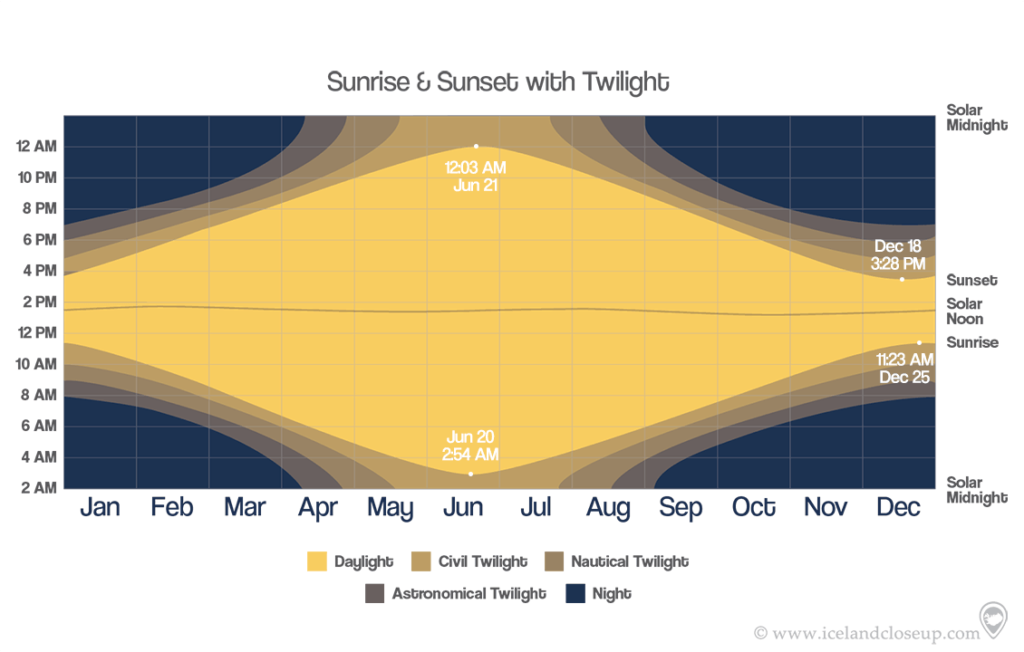 Can you see puffins in January in Iceland?
No, in January the puffins are out at sea, they are ocean birds after all and only come here to breed in the summer months. Learn more about puffins here. You can visit them on in Reykjavik harbour on our brilliant tours with our passionate crew.
Can you see whales and dolphins in January in Iceland?
Yes! You can see many different species of whales and dolphins all year round in Iceland, however many adults go to warm waters to breed during the winter so there are fewer here. You can come whale watching with us on our yachts!