Beautiful whale watching on our Luxury yacht here in Iceland.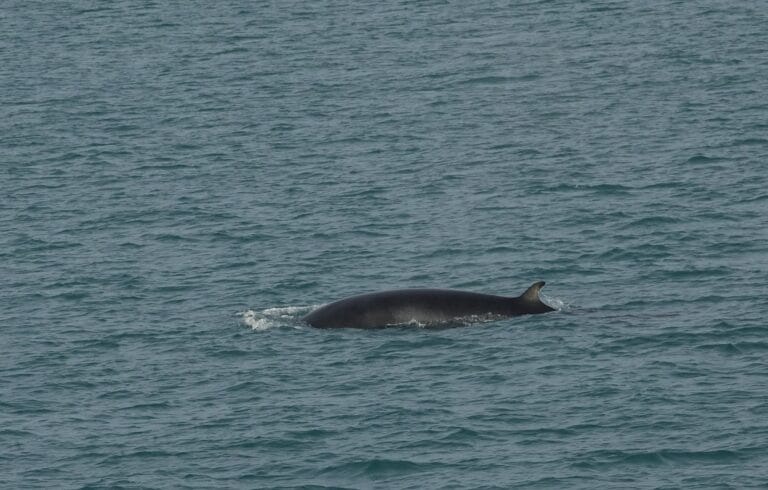 Whale watching on a luxury yacht from Reykjavik harbour was gorgeous today. We found a wonderful minke, and some seals as well as loads of great cormorants, fulmars, gulls, eider ducks and guillemots. 
by Lucky Byfleet
The day was stunning, and there were loads of birds around the islands we passed, especially eider ducks. We were on board the luxury superyacht Amelia Rose, and she cut through the swell easily, taking us around the islands of Videy, Engey, Akurey, and Lundey. Almost immediately we found some seals which are always a delight to see and a great sign that the area of water was abundant in fish. 
The things we look for are things like lots of birds diving and feeding, a large blow from a whale breathing out, and of course, a pectoral fin. We love everything with a fin! Dolphins, porpoises, sharks, and whales, are all a delight to us. So when we saw a lot of seabirds through the binoculars we made our way towards it. We waited a while in the area and kept a sharp eye out, and were rewarded before long with a minke whale surfacing only a few meters from the boat! What a treat.
Minke whales are a baleen whale, and the most common whale in our waters, visible all year round to a greater or lesser degree. We could identify it because of its smooth dark back, and its hooked dorsal fin, a similar shape to those found on surfboards! Closer up we could see the iconic white 'arm bands' on its pectoral fins, easily visible under the cold clear water.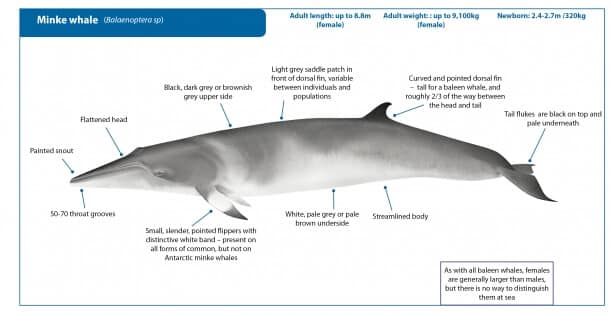 This minke was feeding right next to Engey, an island very close to the shore, and it was a wonderful sight to see. All of our lovely customers got excellent photos with the beautiful mountains, islands, and cityscape in the background! What a treat. We also get whales right inside the inner harbor, inside the harbor walls! This is because whales are intelligent and curious, especially the younger ones. This is less much less common in ports worldwide, but we keep our waters clean, and the fish stocks high, and this is the outcome! 
After a while we continued cruising further out, hoping to find another species as it is always wonderful to show a comparison of species. However other than many seabirds and more seals we didn't find any, but when we returned towards the harbor we found the same minke whale again, not far from where we had originally seen it. 
It was a beautiful day for everyone and a real joy to see. We were delighted to show such an amazing animal to everyone and hope they developed a lifelong love for these majestic animals because of it. Their welfare is ever so important to us, and if everyone acted in small ways, like only buying ethically-sourced fish, we can protect them for years to come. 
For more information on how we search for whales and dolphins and learn how to be a pro-cetacean spotter yourself have a look at our guide here.
For more information on our boats, our trips, and any accessibility questions please email us at seatrips@seatrips.is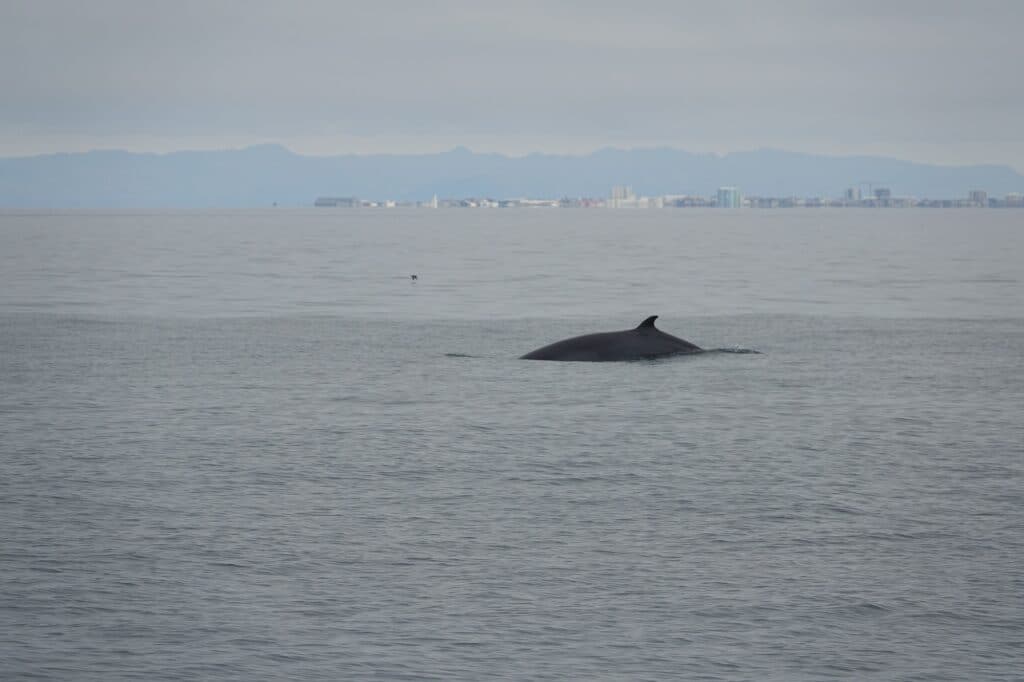 If you are interested in learning more about we recommend these websites, https://www.nationalgeographic.com/animals/mammals/group/whale-facts/ and https://www.worldwildlife.org/species/whale