Early morning cruise to look for whales was magical.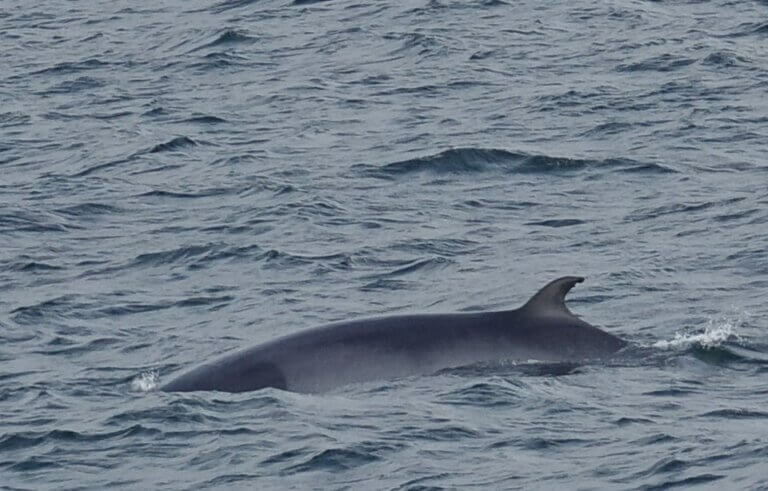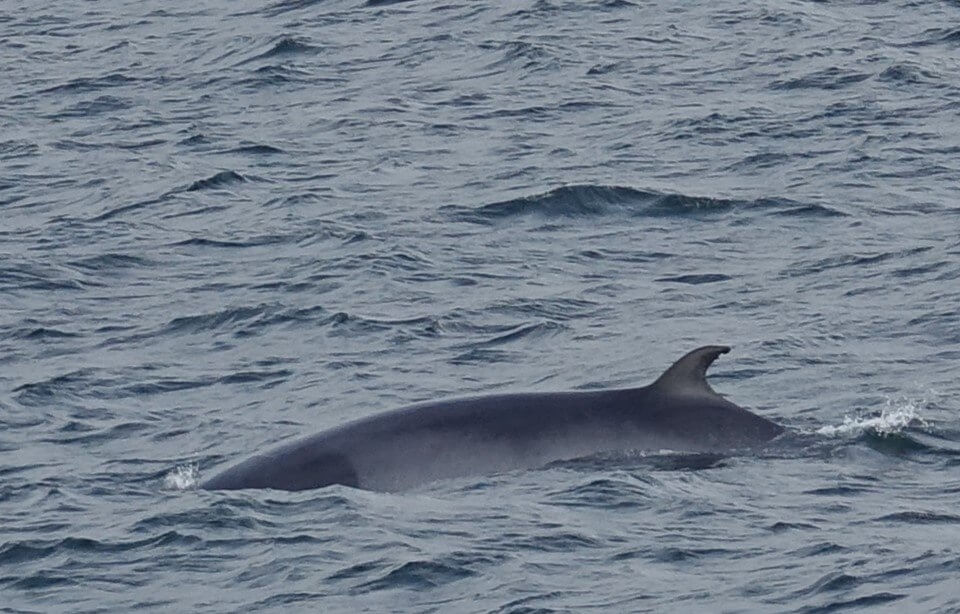 The most beautiful day on the bay looking for whales. Blue skies. Calm seas. Heaven.
Success! We found playful, leaping dolphins and a couple of adorable porpoises, huge quantities of puffins, and many guillemots, gulls, cormorants, and kittiwakes. A gorgeous day out on the water with Sea Trips!
We set out very early in the morning on the beautiful superyacht Amelia Rose from Reykjavik Old Harbour, enjoying the truly summery weather that we are experiencing this week. The seas were very calm in the inner harbor and when we headed further out and there were a few wind-swept waves, Amelia Rose cut straight through them easily. We sailed out from Reykjavik's old harbor through one of the most beautiful areas of islands in Iceland, past Engey and Akurey, then Lundey, which is named after the large breeding population we have of the North Atlantic Puffins.
The puffins had just returned from the North Atlantic ocean, where they spend most of their lives. They only return to land to breed. We have 60% of the world's population of these amazing sea birds in Iceland over the summer months, and we saw thousands of them throughout the trip. Watching them crash land in, and fail to take off from, the ocean is always humourous!
There were huge quantities of seabirds out today and we taught our customers how to use them to hunt for cetaceans. Whilst we adore puffins they aren't as useful for finding whales, but thankfully there were plenty of fulmars and seagulls as well as a few cormorants and gannets. The gannets are always a great bird to follow when looking for whales or dolphins as they are really big, with bold markings and dive from about 30metres to fish, so easy to spot and very impressive in their own right.
We found a lot of birds diving and saw a whale blow relatively close to the harbor but despite waiting we didn't see it again, the whale had evaded us, so we continued. After that, we found some white-beaked dolphins, they were young adults – independent from their mothers but not scarred from life. They swam right up to us and started playing in our bow waves, surfing them to pick up speed. It was a beautiful sight to behold, we could see their side markings easily.
Eventually, they left us and we entered into an area of water we know to be incredibly rich in fish – and so, hopefully, also in whales. Sadly we only saw porpoises and puffins, and on the way home we saw whale bows again at a distance but the whales had disappeared by the time we got there, minke whales by the look of the blow and they are incredibly fast. It was such a shame not to show our lovely guests a whale, but the weather, the ocean, the yacht (newly refurbished), and the puffins and dolphins still made a gorgeous day.
Seeing whales and northern lights are rightly on the top of people's Icelandic bucket lists, and we love showing everyone both. If you have booked onto a whale watching tour with us you can come out with us to see the aurora for half price, but still aboard the luxury superyacht Amelia Rose. Sea Trips Reykjavik sail daily from Reykjavík Old Harbour, Iceland. Our yacht, Amelia Rose was built as a superyacht in 2003 and as such is extremely comfortable and stable.
However the seas often change here, and people are affected differently by the movement of the oceans. As such we have seasickness tablets available for free at the bar. We also have warm blankets and ponchos around the yacht for your comfort, though the inside of the ship is extremely warm and snug.
For more information on our boats, our trips, and any accessibility questions please email us at seatrips@seatrips.is  or look through our FAQs.
Learn more about how to spot whales here.